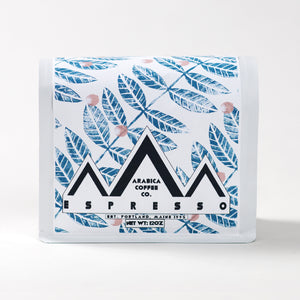 Espresso Subscription
So... you like our Espresso Blend?

You don't have to let that bag go empty...
This subscription is the answer to all of the problems implied in the line above. Our espresso blend has been at the heart of our coffee house experience since the beginning. It is a post-roast blend of rich, arabica Ethiopian and Costa Rican coffees, culminating in our smooth, sweet espresso blend. Choose your frequency (1, 2, 3, 4, and 6 weeks or 440 HZ), how many you would like and your grind level. We'll get right on it.